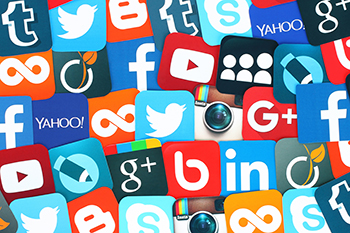 A lot of you have asked us about
Social Media Image Sizes.

Below you will find some QUICK TIPS for your reference

Take a few minutes and optimize your profile photo and your cover photo on each channel. This means ensuring that photos fall within the dimensions recommended for each network—often all it takes is a quick crop.

Many people think that a square is a square, or the social networks will make sure the image fits right. In reality, you never know when profile images will be reused elsewhere on a social network. How will it look when expanded? How does it look when it's small in people's streams? How does it look on mobile compared to desktop?

The social networks provide us with optimal image sizes knowing that these photos will be used in a variety of instances. You should probably trust them. The following information comes from our post, Social Media Image Sizes: A Quick Reference Guide for Each Network.

Standard image sizes for major social networks are as follows:

Facebook profile picture: 170 X 170 pixels

Facebook cover photo: 820 X 312 pixels

Twitter profile photo: 400 X 400 pixels

Twitter header image: 1,500 X 500 pixels

Google+ profile picture: 250 X 250 pixels (minimum)

Google+ cover photo: 1080 X 608 pixels

LinkedIn profile photo: 400 X 400 pixels (minimum)

LinkedIn custom background: 1584 X 396

LinkedIn cover photo: 974 X 330 pixels

LinkedIn banner image: 646 X 220 pixels

Instagram profile picture: 110 X 110 pixels

Pinterest profile picture: 150 X 150 pixels

YouTube profile picture: 800 X 800 pixels

YouTube cover photo: 2,560 X 1,440 pixels on desktop

Once you've optimized for size, you can optimize the picture itself—using a survey to judge how competent, likable and influential you're perceived to be.
Please contact Tammy Miller Design a call and we can help you!
Driving Business Forward